The.Comancheros 科曼奇罗/西部黑手党
【字幕翻译】呱申Olivia
【字幕校对】ch1plus1
【对应版本】The.Comancheros.1961.1080p.BluRay.x264-HD4U 原则上对应所有的BDRip&720P
【字幕下载】[email protected]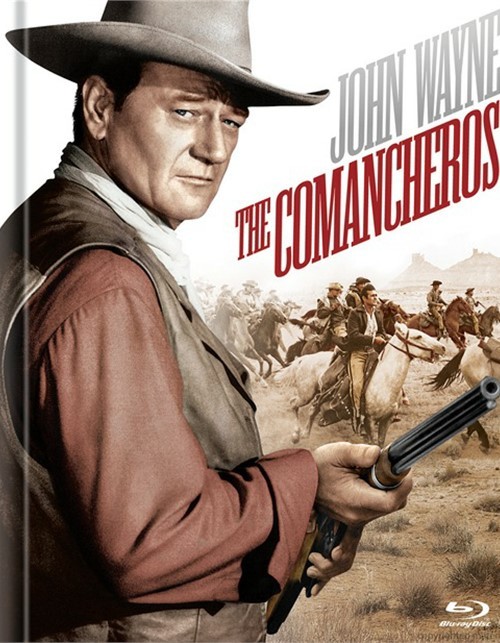 ◎译  名 科曼奇罗/西部黑手党
◎片  名 The Comancheros
◎年  代 1961
◎国  家 美国
◎类  别 动作/爱情/冒险/西部
◎语  言 英语
◎字  幕 英文
◎IMDB评分 6.7/10 (2,635 votes)
◎IMDB链接 http://www.imdb.com/title/tt0054757
◎文件格式 X264 + DTS
◎视频尺寸 1280 x 544
◎文件大小 1CD 96 x 50MB
◎片  长 107 Mins
◎导  演 迈克尔·柯蒂斯 Michael Curtiz
约翰·韦恩 John Wayne  ….8 (uncredited)
◎主  演 约翰·韦恩 John Wayne  ….Ranger Capt. Jake Cutter
史都华·惠特曼 Stuart Whitman  ….Paul Regret
伊娜·巴林 Ina Balin  ….Pilar Graile
Nehemiah Persoff  ….Graile
李·马文 Lee Marvin  ….Tully Crow
迈克尔·安萨拉 Michael Ansara  ….Amelung
帕特里克·韦恩 Patrick Wayne  ….Tobe (Texas Ranger) (as Pat Wayne)
布鲁斯·卡伯特 Bruce Cabot  ….Maj. Henry (Ranger CO)
琼·欧布伦 Joan O'Brien  ….Melinda Marshall
杰克·伊莱姆 Jack Elam  ….Horseface (Comanchero)
埃德加·巴詹南 Edgar Buchanan  ….Circuit Court Judge Thaddeus Jackson Breen
Henry Daniell  ….Gireaux
Richard Devon  ….Esteban
Phil Arnold  ….Nervous barfly (uncredited)
Anne Barton  ….Mrs. Schofield (uncredited)
Steve Baylor  ….Comanchero (uncredited)
Don Brodie  ….Card Dealer (uncredited)
艾伦·卡尼 Alan Carney  ….Stillwater bartender (uncredited)
Iphigenie Castiglioni  ….Josefina (uncredited)
Dennis Cole  ….(uncredited)
Booth Colman  ….Hotel clerk (uncredited)
Gabriel Curtiz  ….Marsac (uncredited)
John Dierkes  ….Ranger Bill Larsen (uncredited)
Ilana Dowding  ….Mary Schofield (uncredited)
William Fawcett  ….Poker player (uncredited)
Joe Gray  ….(uncredited)
乔治·J·刘易斯 George J. Lewis  ….Chief Iron Shirt (uncredited)
Jon Lormer  ….Elderly man on riverboat (uncredited)
Cliff Lyons  ….(uncredited)
Roger Mobley  ….Bub Schofield (uncredited)
Gregg Palmer  ….Bouvier (opponent in duel) (uncredited)
迈克尔·罗斯 Michael Ross  ….Gordo (Graile's bodyguard) (uncredited)
Leigh Snowden  ….Evie (uncredited)
鲍伯·斯提尔 Bob Steele  ….Pa Schofield (uncredited)
Lusita Triana  ….Spanish dancer (uncredited)
Ralph Volkie  ….Riverboat steward (uncredited)
Aissa Wayne  ….Bessie Marshall (uncredited)
Guinn 'Big Boy' Williams  ….Ed McBain (gunrunner) (uncredited)
◎简  介
Texas Ranger Jake Cutter arrests gambler Paul Regret, but soon finds himself teamed with his prisoner in an undercover effort to defeat a band of renegade arms merchants and thieves known as Comancheros.
Academy Award-Winning legend John Wayne lays down the law and heats up the screen in this 50th Anniversary Blu-ray Edition of The Comancheros – packed with never-before-seen extras and featuring limited-edition book packaging with rare photos from the Twentieth Century Fox archives.
Determined to bring down a violent gang of gunrunners known as Comancheros, a fearless Texas Ranger (Wayne) forms an uneasy alliance with a notorious outlaw gambler (Stuart Whitman), and the unlikely partners soon realize they must find common ground if they're going to stay alive!